Pullquote
Script for InDesign CS5
Version 2.4
Requirements:
Two scenarios
1)
If nothing or anything other than selected text: the script loads the 'Pullquote.idms' snippet into the tooltip which is located in:
Volumes/L'Express/Rèpertoire/Objets de L'Express/Pullquote.idms
2)
If there is selected text then,
- Copy the selected text
- Create a text frame 1.9444 in Height x 2.0106 in Width
- Apply object style 'Pullquote'
- Paste the selected text into the text frame
- Insert the « at the beginning of the pasted text, insert » at the end of the pasted text.
- Fit frame to content
Before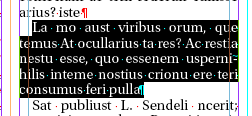 After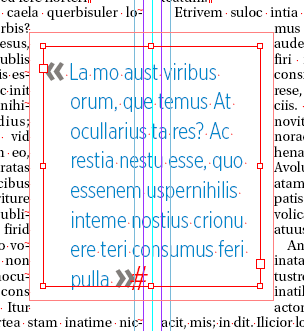 Note: the pullquote is centered with the text frame where the text was selected.
Download the script from here.
Go back to the main Scripts for L'Express de Toronto Inc. page