Create hyperlinks
This InDesign script creates hyperlinks from URLs and e-mail addresses.
Written by Gregor Fellenz (grefel). The source and the test document from the screenshots below are here. I just translated the text in the dialog box from German to English to make it available for English-speaking users.
Before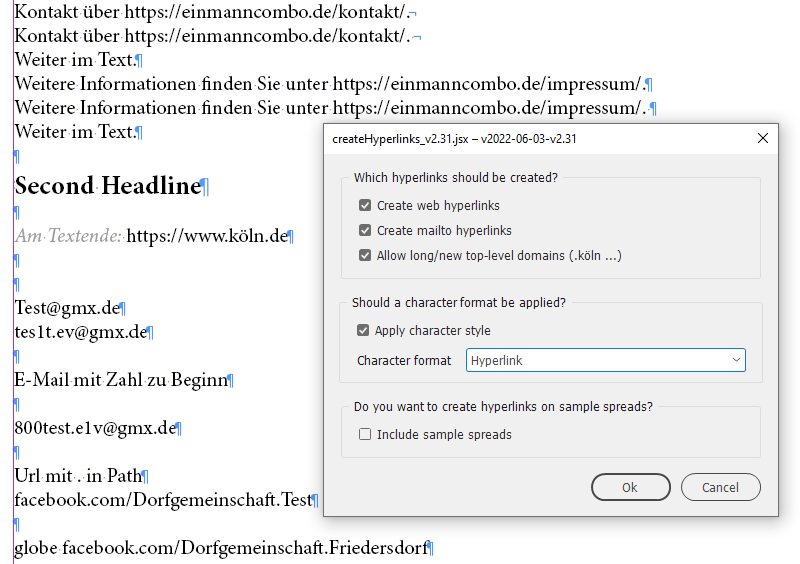 After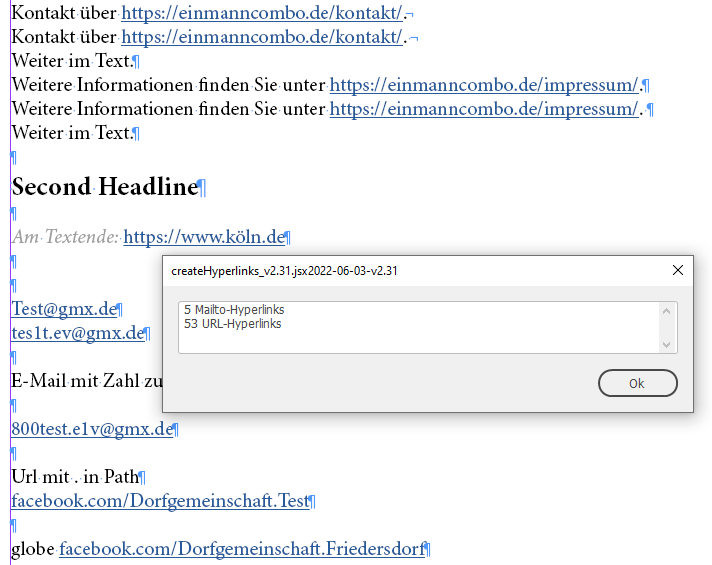 Click here to download the script.