Contact Sheet X
Author: xbytor. The source is here.
Contact Sheet X is an advanced contact sheet generation script for Adobe Photoshop CS4, CS5, CS6, CC+.
However, the script may still work for CS2 and CS3.
It is a script-based package for Adobe Photoshop CS3-CC that provides a full featured contact sheet generator.
The core of the package has capabilities that include everything found in Contact Sheet II (bundled with Photoshop) as well as some of the contact sheet facilities found in Adobe Lightroom.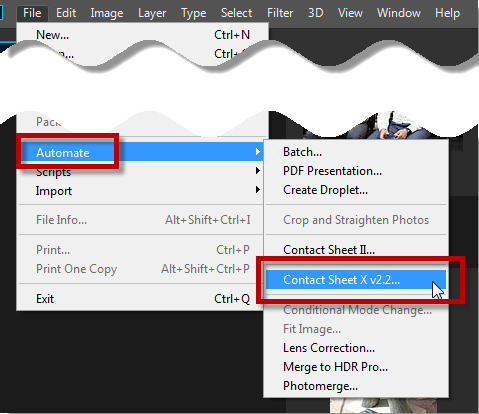 Dialog settings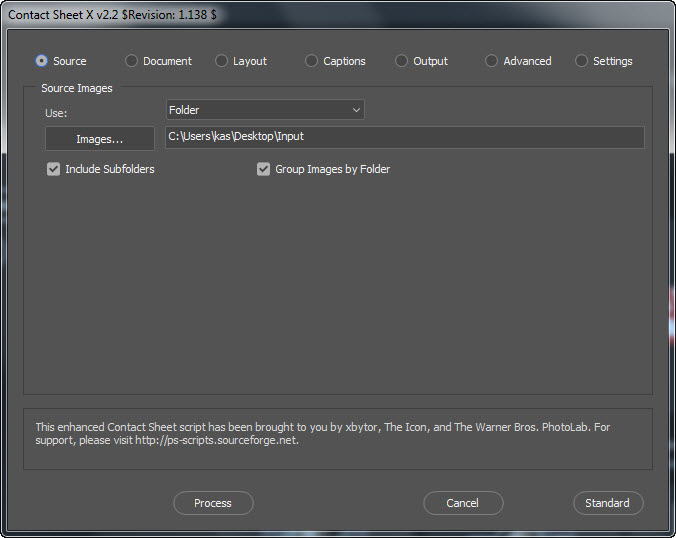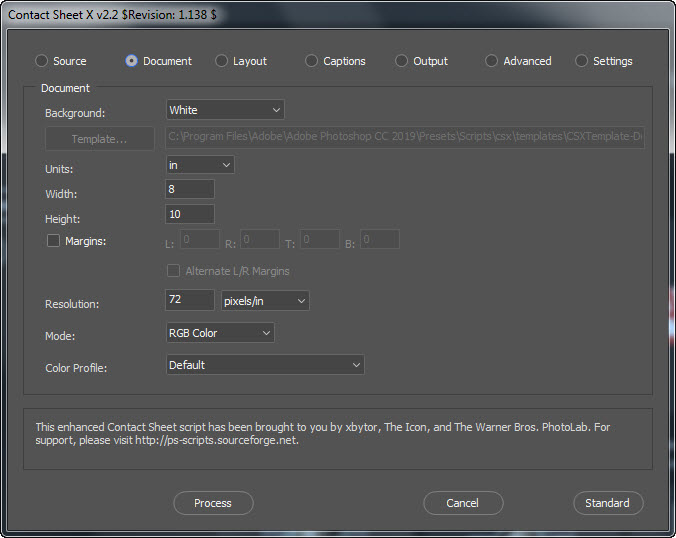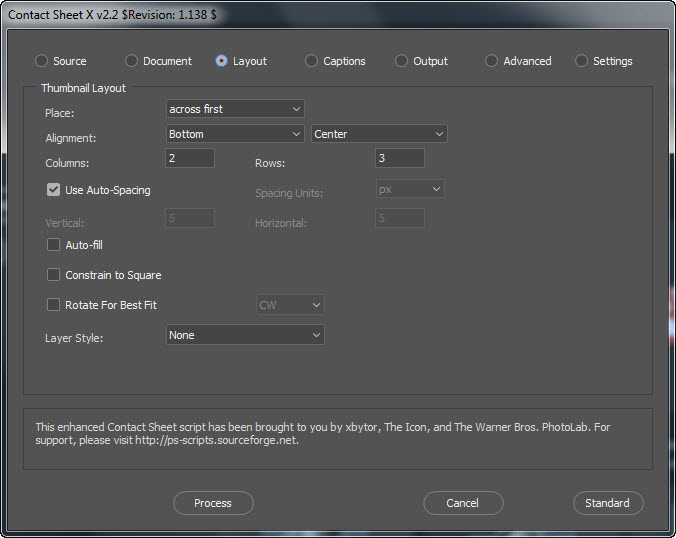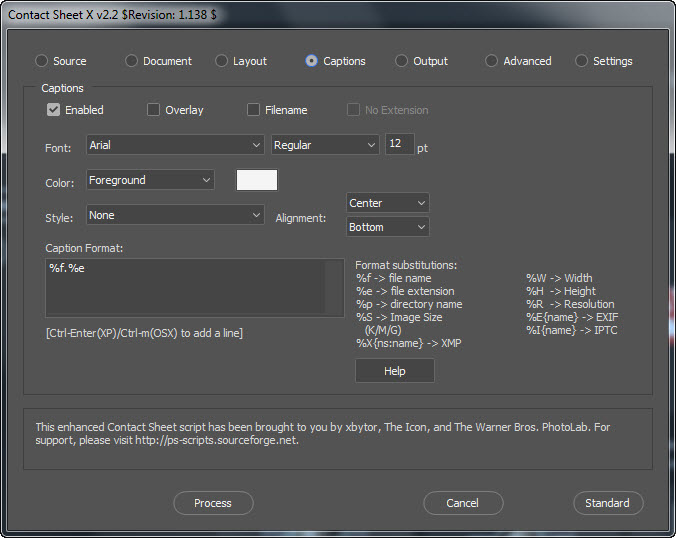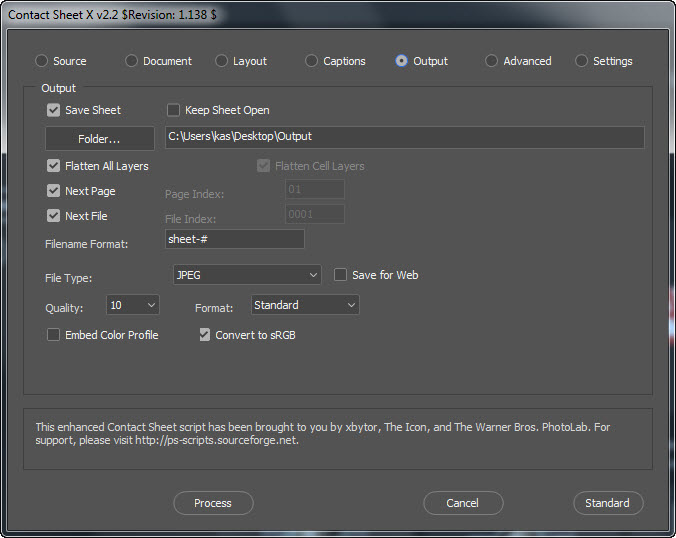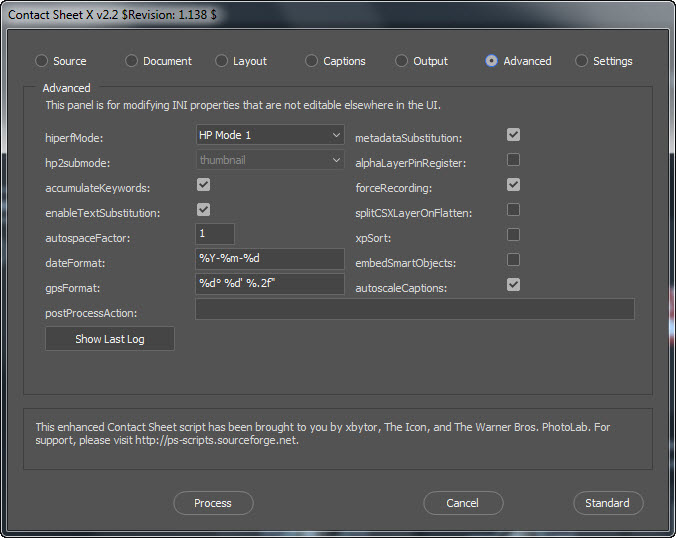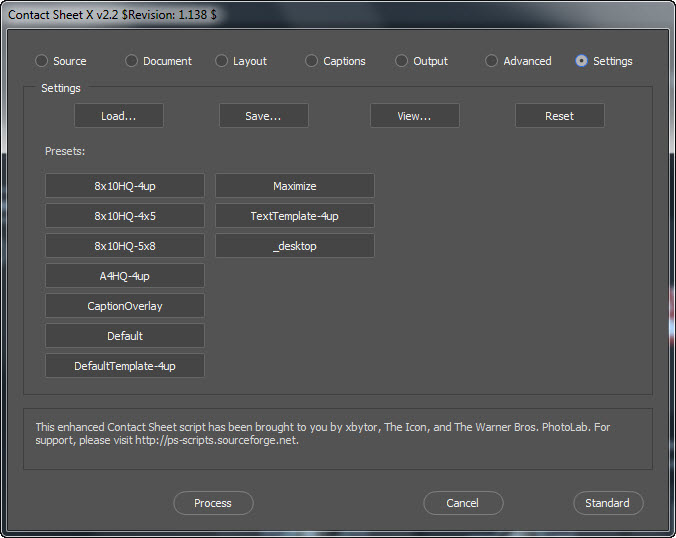 Input

Output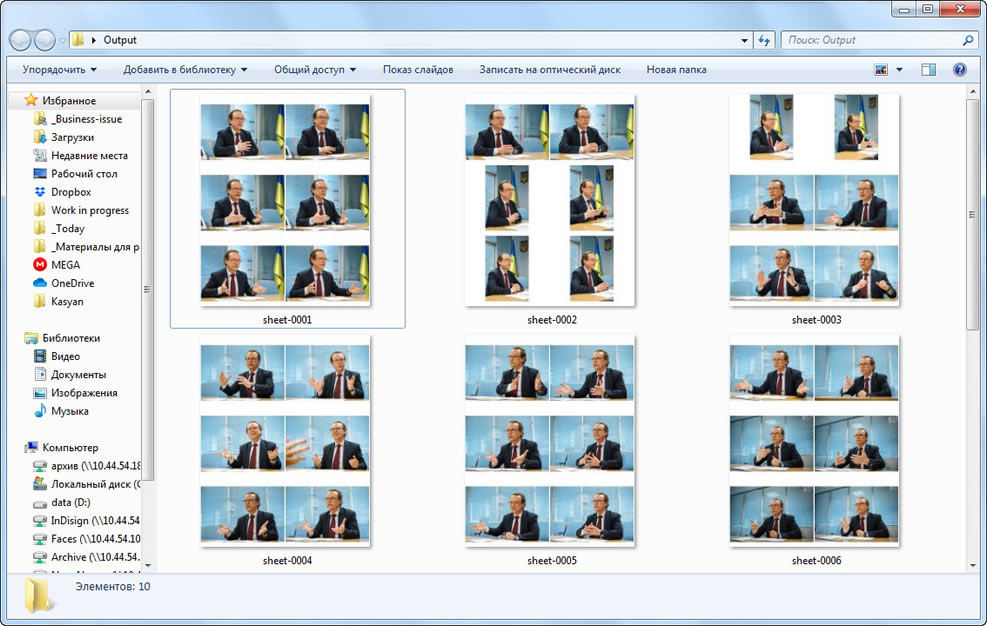 Click here to download the script.