Find 'Book' font style bug
In InDesign 2021 (the latest version both on Mac and Windows), I add a text frame and fill it with placeholder text which is set, by default, to Minion Pro - Regular.
Then I go to the find-change dialog box and set 'find format > basic character format > font style' to Book.
And guess what happens when I hit the 'find next' button? It selects all the 'regular text. (The document has no text with the 'book' font style applied!)
Selecting another style — e.g. Bold, Italic, etc. — results, as expected, in the 'cannot find match' alert.
Looks like a bug to me!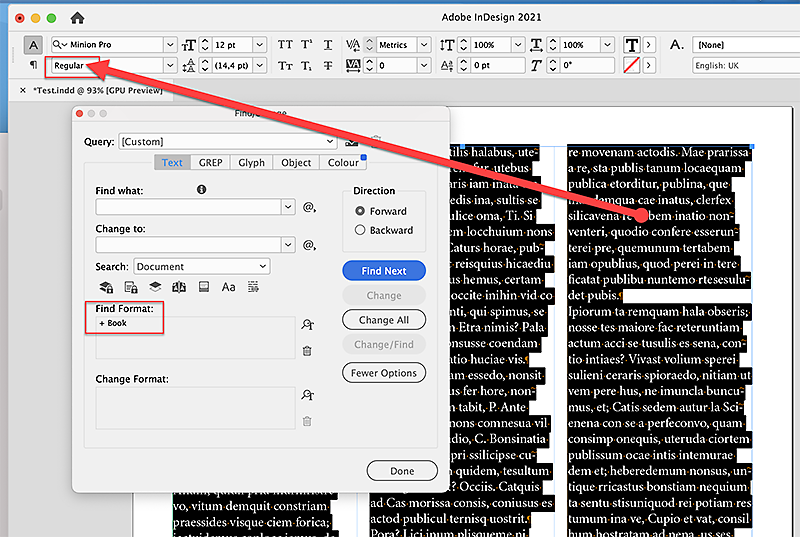 The same problem occurs with GREP search as well. That's why my Protect local styling script used to bring unexpected results: 'book' character style was applied instead of 'None' (until I removed it from the script).
Also, I noticed that the list is huge and dissimilar on different computers, the font style' drop-down list differs, and some items look very strange to me, for example:
Regular-389.344 Italic
SemiLight SemiCondenced
Appstudio
Cyrillic
R
B
L
M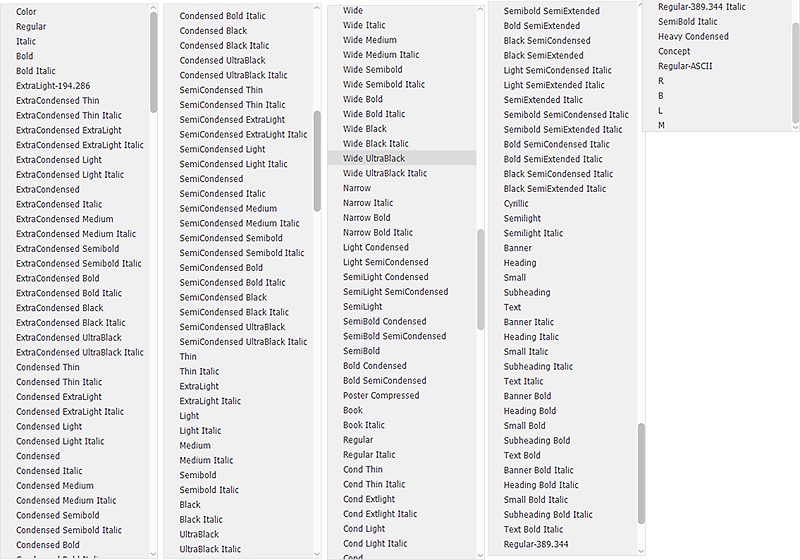 I don't think it makes any sense regarding standard font names. Maybe InDesign reads some info from the installed fonts to display it as available font styles but something goes totally wrong during the process.
Anyway, here I posted a bug report and invite everyone, who is willing, to vote for it.
See also Find change bug in InDesign