Find change bug in InDesign
The Find-Change feature in modern InDesign versions is buggy. I already wrote about this in this post.
Here's a proof:
For example, let's change Avenir-Roman font to Avenir LT Pro REN-55 Roman.
InDesign version 2022 on Mac
Before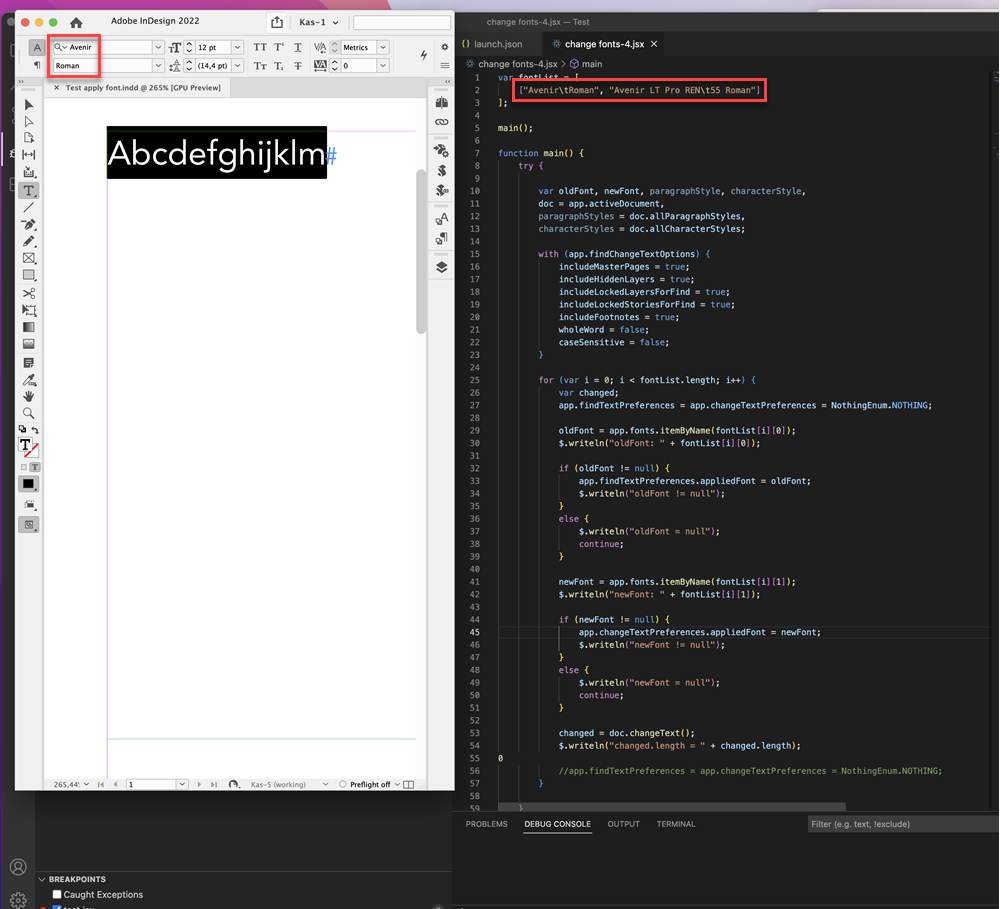 After — the font has not been changed but its style was changed to 'Book' in 'Find format' for some weird reason!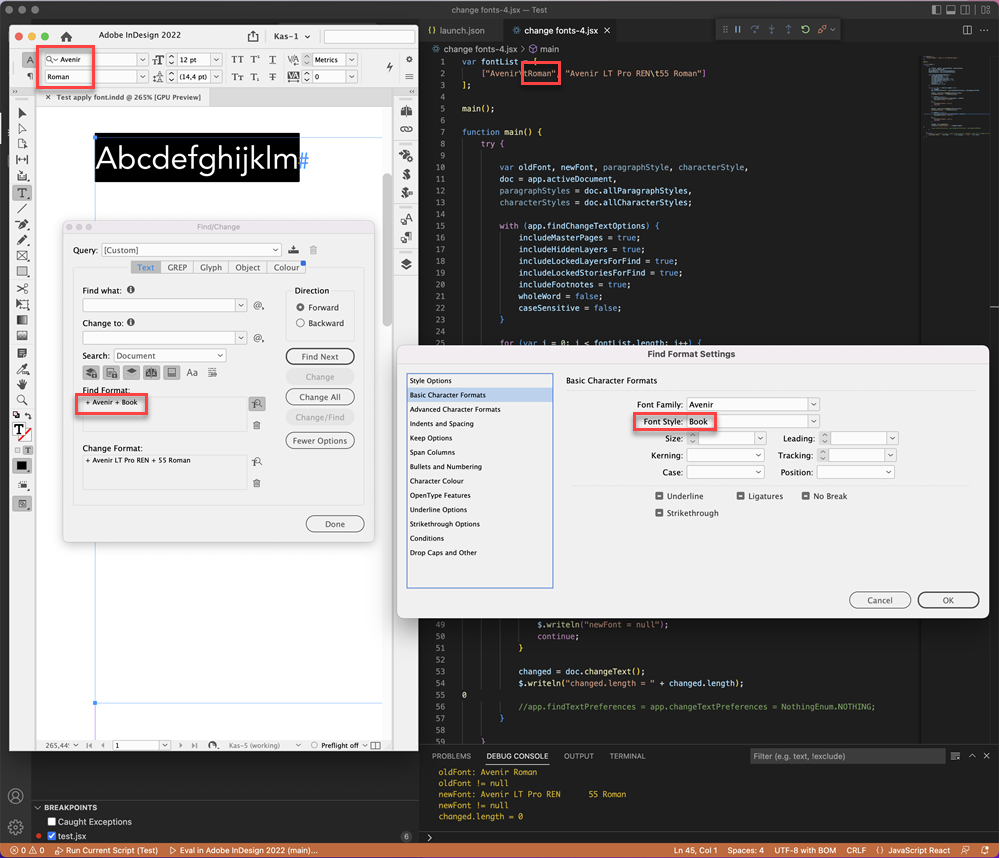 The same happens in 2022 on Windows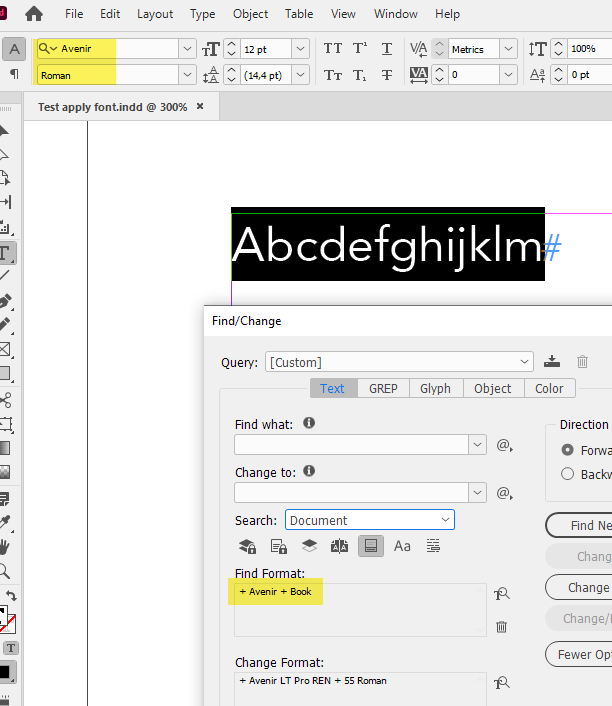 InDesign version CS3
Before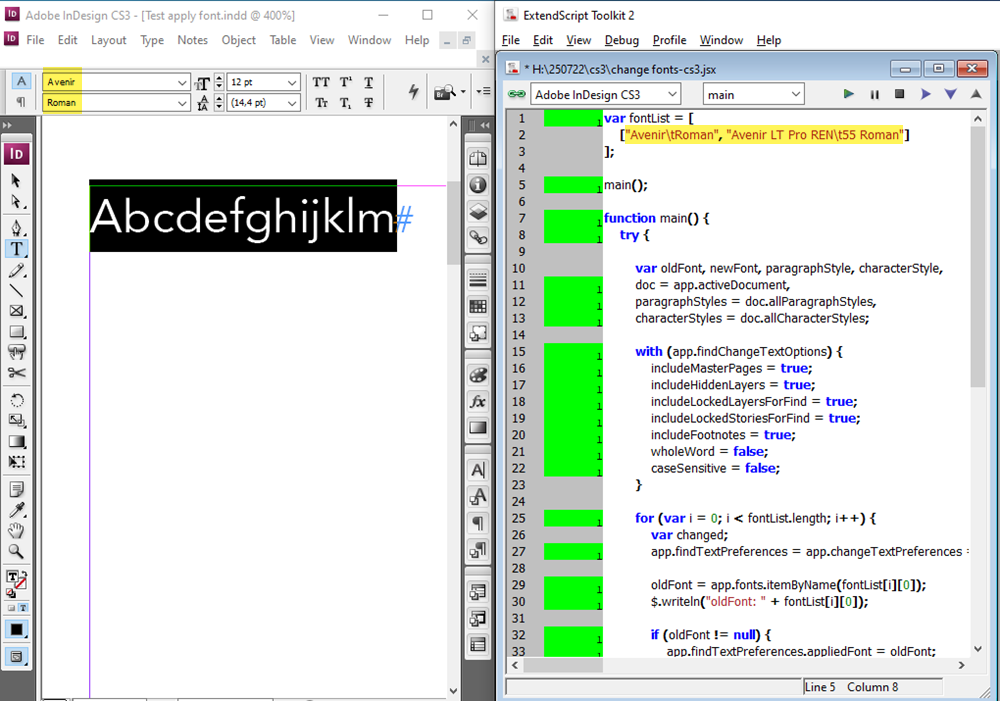 After — note the font has been changed as expected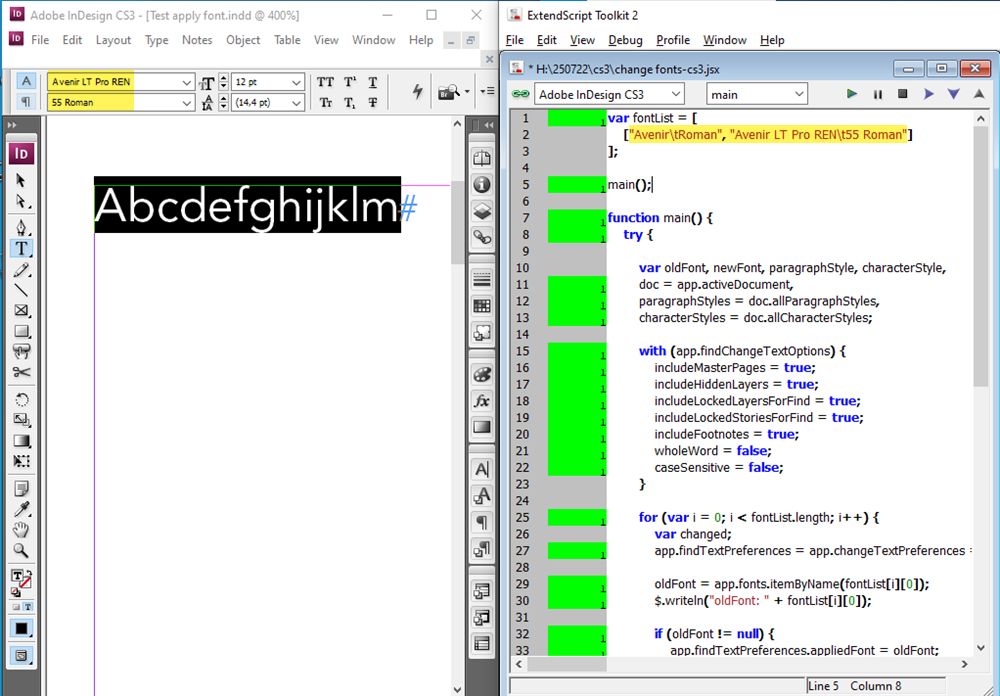 I have no idea when this bug was introduced, but in CS3 it worked well. By the way, I used the same fonts and InDesign file for testing.